I am used to adversity. It energizes me when someone is betting against my success.
Tom Shipley
Growing up in Cleveland, Ohio and then Orlando, Florida, I faced more than my share of verbal abuse and bullying. It did not help that I was not athletically talented or an A student. This just meant I had no choice but to go "all in" in the pursuit of my goals.
I was studying at Florida State University when I realized a calling to do my part in building a Jewish homeland in the State of Israel. I decided to quit university and move to Israel so I can contribute by serving in the Army (against the wishes of my parents).
I found out about a Top 4 Special Forces unit in the Army whose mission is to save lives throughout the world, from downed pilots, to tourists, to civilians who needed rescue in their darkest hour, no matter where they may be.
Since this unit needed to be ready for anything, the squad trained in everything including high angle rope techniques, water and scuba diving skills, solo navigation, medical training, advance land warfare, aerial rescue methods as well as advanced helicopter infiltration and exfiltration tactics. The defining factor of the soldier in 669 is the ability to make difficult decisions under pressure. Due to the small-team nature of the unit, every soldier is expected to be a leader.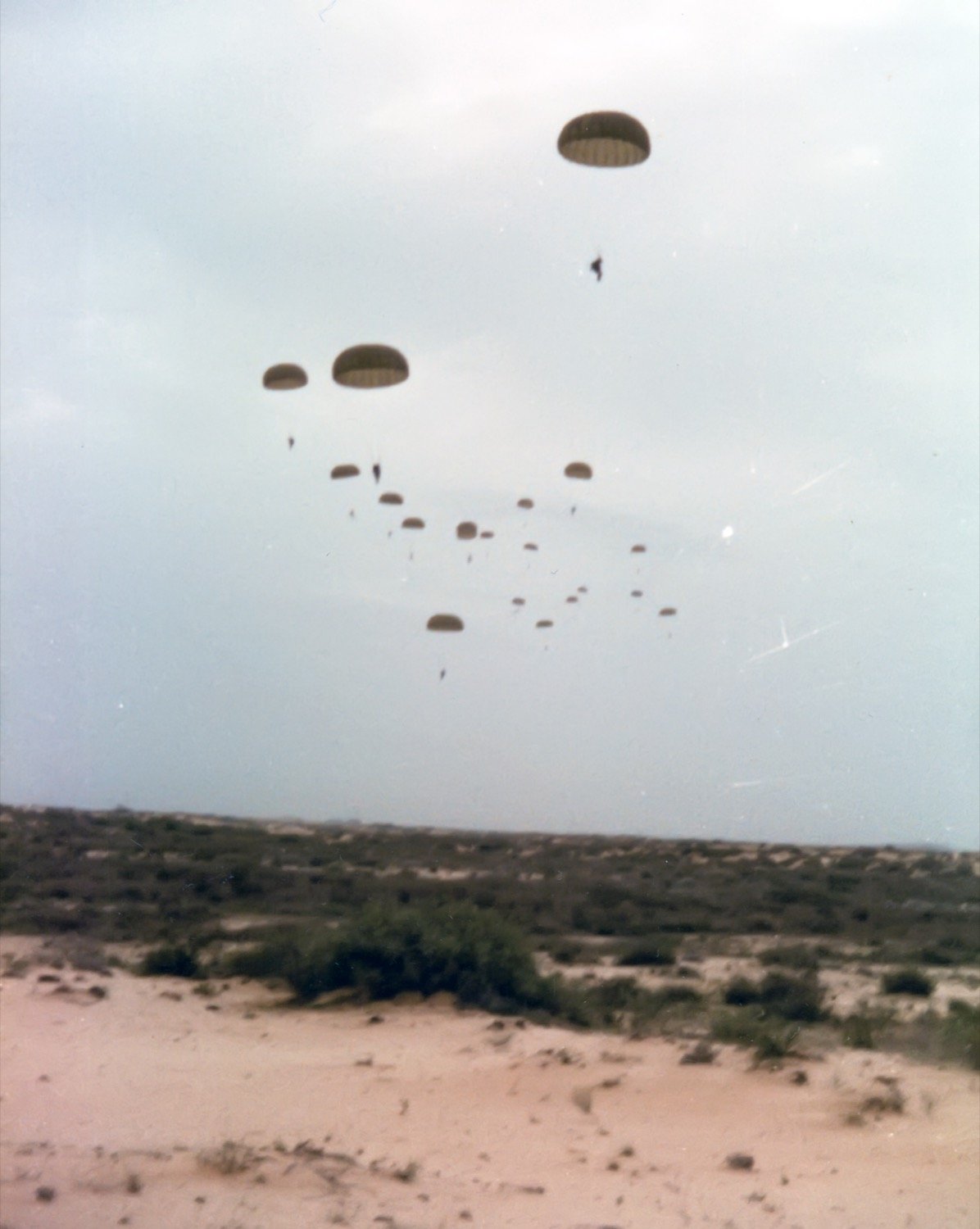 Combat. Survival. Land, Sea and Heli Rescue. Medic Training. Rappelling. You name it…
I became obsessed with this goal even though the odds were heavily stacked against me.
I was not a star athlete. I did not speak the language. I was an immigrant. Plus, childhood experiences created some negative stories in my head. And let's face it, at 5'7" and 150 lbs., I was smaller than many Israelis that even attempted to get into the unit.
To say this was unrealistic would be an understatement. Here were the numbers:
There are 150,000 people within the Israeli Defense Forces (IDF).
Of those, 60,000 are in combat units.
Every year 10,000 of those combat soldiers try to get into this Top Special Forces unit.
10,000!
Only 500 will make it to what they call "Hell Week", where the #1 goal is to break you psychologically and physically.
By the end of the week, only 23 are invited to advance to an 18-month training program.
And at the end of 18-months, only 13 will remain.
If I was truly serious about being one of the 13, I knew I needed to break all of the "I can't" stories in my head…
Making it to one of those "impossible" 13 slots STARTED with changing the stories inside my head and truly envisioned I was in the unit.
I knew nothing could stop me. I didn't care how much pain was in, I would always take another step. There was no quitting and no finish line. I was all in for myself and my brothers in the unit.
Why am I telling this story?
See, just like changing the stories in my head to get accepted into the IDF Special Forces unit, in the same way, you need to create certain paradigm shifts in YOUR head in order to create and scale a 8 to 9 figure business.
Shifting into Entrepreneurship
After returning from my service in the IDF Special Forces with a $100 and sleeping on a bed roll in the den of my parent's townhouse, I launched my first business.
I saw a "hit" product in Israel and learned it was selling successfully in California, so I decided to start producing and selling "car shades". I had no money, no network, and no credit. While some would view having no money to start a business as a problem, I viewed it as a challenge. Lack of resources is an issue with the solution being resourcefulness. During the week, I was calling on chains like Albertsons, 7-11, Woolworth, big box retailers and Ford Motor Company. On weekends, I was selling in flea markets to cashflow myself and the business. This is how I could afford my first date with my wife Pam. This first business taught me how to build a business and highlighted what I did not know about the operations of a business.
So, I became obsessed at my knowledge gap and went to University of Central Florida for Bachelor's and Master's degrees in Industrial Engineering.
During school, I was hired to help launch the first brewpub in Florida which became a music mecca in Orlando. Yes, the beer was classic, food was delicious, music epic and the Winter Park crowds were exciting, but I longed for my next business.
After UCF, I began my professional career in corporate America for AT&T, but decided to leave when my wife, Pam, became pregnant with our first child to pursue my entrepreneurial dream.
I started a marketing and operations consulting agency, which led to my first E-Commerce/Print Catalog startup, the T.Shipley Catalog. T.Shipley grew to over $20M through organic growth and acquisitions within a 3-year period. To cash flow the launch of T.Shipley, I traded consulting services for offices and warehouse. To scale T.Shipley, I partnered with an asset-based lender to create their first media financing facility, brought on investors and acquired a large competitor with no cash out of pocket. This formula became the foundation of scaling my businesses.
"It's never a problem of "lack of resources", the problem is always a "lack of resourcefulness".

In 2005, launching with no capital, I launched and grew Atlantic Coast Brands (ACB) into one of the largest direct-to-consumer, multi-brand companies in America. Atlantic Coast Brands' business model is to leverage multi-channel marketing to build iconic beauty brands.

ACB's first brand Hydroxatone, grew to over $1.1bn in sales through digital, DRTV, DR radio and retail distribution in ULTA, HSN and Costco.
In 2010, I launched Keranique, which is now the #1 hair regrowth brand for women in America with over $630 M in sales through Digital Channels, DRTV, Amazon, HSN, salons and retailers such as Ulta, CVS and Riteaid.
The key to my success over the past decade has been staying focused on building brand equity, serving its consumers, and consistently pivoting marketing to the most efficient channels.